Snippets Text Database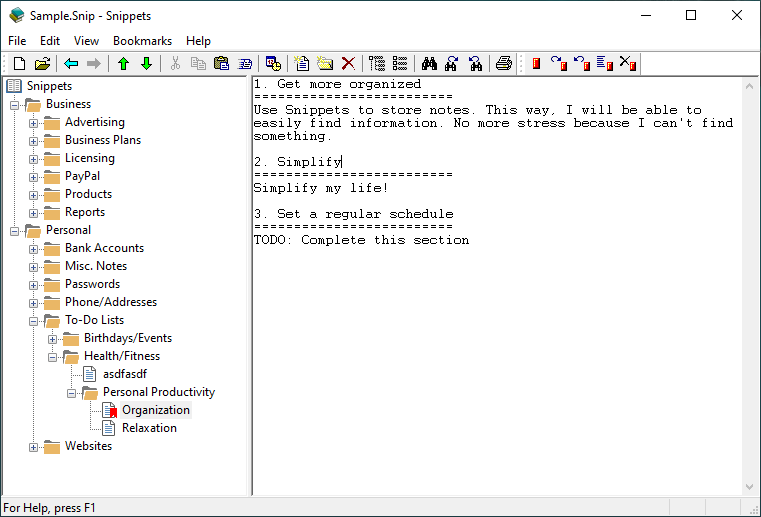 Finally, a fast and easy way to organize all of your notes!
Features Include:
Easily store notes in any arrangement of categories and subcategories and quickly find them later.
Arranging categories is as easy as drag and drop.
Bookmarks allow fast jumping between selected topics.
Flexible printing.
Custom database written from scratch for maximum efficiency.
Flexible printing options.
Edit window allows you to set tab size, font and word-wrapping. Extensive on-line help, more...
IMPORTANT: Snippets Text Database cannot currently be purchased on this website. If you already know you want to purchase this software, please contact us and we can arrange payment using PayPal.
This product has aged and we are currently looking at updating it and adding new features. Unfortunately, we cannot say when this might happen. Please check back here for the latest information.
Download the Latest Shareware Version
Snippets 1.61