Moki Image Organizer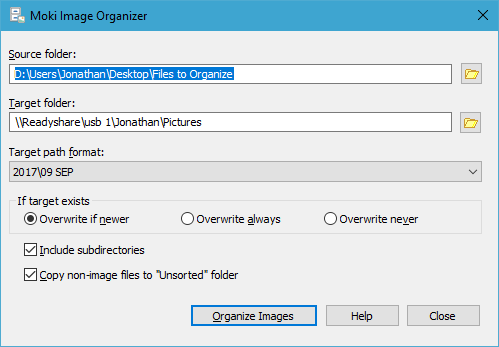 These days, most of us end up with hundreds--if not thousands--of photos that we've taken with our cell phones. For those of us that take the effort to transfer those photos to our computer, we tend to end up with them spread across multiple folders in a disorganized manner, and often end up with many duplicate files!
That's where Moki Image Organizer comes in. Moki is an application designed to easily organize your photos into different subfolders according to the date and time that the photos were taken. The software also eliminates duplicate photos and images.
Available on the Microsoft Windows Store
Moki Image Organizer is available now on the Microsoft Windows Store.